Sevenpillar Seminars
Benediction - The Scriptures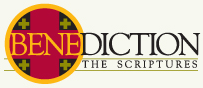 In this week we select one of the shorter books of the Bible for in-depth study from a rotation of Ecclesiastes, Galatians, Ephesians, Philippians, Colossians, the letters to Timothy and Titus, James, the letters of Peter, and the letters of John.
Scheduled:
This email address is being protected from spambots. You need JavaScript enabled to view it.
CRUX - Five Crucial Thoughts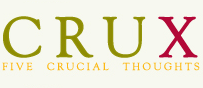 A crux is "a puzzling or difficult problem : an unsolved question" and "an essential point requiring resolution or resolving an outcome" and "a main or central feature (as of an argument)". And crux is Latin for cross. After years in ministry, we have noted that certain crucial (root crux) questions or themes remain dangerously unconsidered in Christian lives.
1. The Sublime Vision of God
2. Ethics and the New Covenant
3. Saving Faith and a Saved Faith
4. Christian Motivations
5. Inordinate Goods
Scheduled:
This email address is being protected from spambots. You need JavaScript enabled to view it.
The Mojo Oracles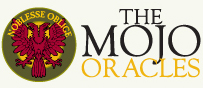 Five lectures on the essential Christian gentleman.
Have you noticed a problem in Christian men? Too many are weak and almost "sisters in Christ". Why do believing women find themselves drawn to unbelieving men? And what could be a philosophy of Manhood that lays out the desireable strength of the civilized Christian gentleman?
Over the years at the Big Haus our residents have been single young men and women. We have been asked many questions and have observed distinct patterns in behavior. After many evenings conferring with needy young men on the philosophy of sexual relationships (which earned Evan the title of "The Oracle"), a good friend suggested that if we would put it together into a seminar he would get the young men to attend. This is what came of that suggestion.

1. The Sum of All Human Desire
2. On Hierarchies
3. The Severe Virtues and Noblesse Oblige
4. The Mojo
5. The Word of a Gentleman
Scheduled:
This email address is being protected from spambots. You need JavaScript enabled to view it.
The TAO of Eve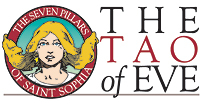 Five lectures on the essential Christian lady
Do you think you understand Men? Do you wonder if your intuitions are good enough to guide you? Does God, Providence, Fate, or your parents owe you a husband? What will make you the kind of Woman worth the kind of Man you hope for? How is your thinking limited by the Spirit of the Age and how do even modern religious views keep you from being a Woman of God? Consider putting on your "big girl" shoes and spending a week untangling the Tao.
The Big Haus Society provides a week of talks addressing such particular problems in relationships that would help any woman understand themselves and men. This is suited both to single and married women as well as mothers and daughters.
1. St. Sophia and the Adventuress - a study of the first nine chapters of Proverbs
2. The Mojo and the Maid - understanding male interest
3. The Daughters of Sarah - The Tao
4. The Way of a Lady
5. Strength and Dignity - a study of Proverbs 31
Scheduled:
This email address is being protected from spambots. You need JavaScript enabled to view it.
The Word of a Gentleman - The Way of a Lady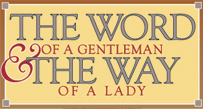 This is for adults who would like to hear manners addressed philosophically. Manners exist for a reason, but most incorrectly approach the subject by offering training in what to "do" rather than what to "be". Mere submission to outward demands is only pretense, as "One is not what one must pretend to be". We have taught through this material both with high school students locally, and nationally at Christian school teaching conferences. This experience, (since the correct approach to a mannered life must be in assent to the ideas that drive it), taught us that adults are a far better and far more eager audience, and one—we hope— that will represent to younger people what it is to be gentled in an admirable way.
Five nights each addressing 3 rules for men, 3 for women, and one topic of practicum.
Costs are here.
Contact us through the link below with questions or to arrange attending.
Scheduled:
This email address is being protected from spambots. You need JavaScript enabled to view it.
Fire and Reign

"Enjoy life with the wife whom you love, all the days of your vain life which he has given you under the sun, because that is your portion in life and in your toil at which you toil under the sun." Ecclesiastes 9:9
Marriage is often a battleground in the spiritual life of the Christian, and often the site of the most significant defeats. Fire & Reign is a seminar directed toward understanding and cultivating marital Peace. The Wilson's oldest child requested that The Big Haus put this together after he got married, seeking instruction in how to live out the example he had observed throughout his youth. Evan and Leslie have been happily married for decades and have raised four children in the Lord in the sight of over three hundred Haus residents. The teachings in this seminar will direct you to the Grace that will give you the strength to do the same.

1. A Humane, Holy, and Tranquil Marriage
2. Having Attitudes
3. Paying Attention
4. Giving Affection
5. Revering Authority
Scheduled:
This email address is being protected from spambots. You need JavaScript enabled to view it.
Antiquities

This seminar is team-taught by Evan and Wes Callihan of Schola Classical Tutorials and Hill Abbey. These have always been lectures on those things in antiquity that intrigue the lecturers, with Wes covering literary subjects and Evan taking the historical. In the past we have touched on the Fall of Rome, the Ancient City State, a Defense of Ambiguous Oracles, and The Making of England. We approach this seminar moved by the firm conviction that the past is great — in fact, greater than we are
Scheduled:
This email address is being protected from spambots. You need JavaScript enabled to view it.
Open Haus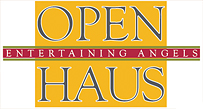 "Do not neglect to show hospitality to strangers, for thereby some have entertained angels unawares." Hebrews 13:2
"Practice hospitality ungrudgingly to one another." I Peter 4:9
This is a practical week. It hopes to help you answer how to offer your home to others. It addresses the grace of the domestic in the welcoming of guests through both Biblical and philosophic lectures, and also offers "hands-on" learning in the kitchen and dining room
Scheduled:
This email address is being protected from spambots. You need JavaScript enabled to view it.
St. Clive

The philosophy and life of the Big Haus walks a path lit by the lucid mind of Mr. Lewis. For this reason our lieutenants read copious amounts of him in their assignments. We know that others around the country have an affection for his work and thought, so we offer a variety of studies on Lewis. We have for many years read his works aloud to a company of college students each Tuesday night (Pipe Nite), which has allowed us to touch on his essays, longer philosophic works, and fiction. The evening lectures during this week would likewise involve reading Lewis aloud, together with lectures on his themes and open discussion
Scheduled:
This email address is being protected from spambots. You need JavaScript enabled to view it.
Clan MacEvan of That Ilk
This seminar is dedicated to those uniquely Big Haus considerations into which we have looked with our thinky bits.
1. The Sum of All Human Desire
2. Futility
3. The Nature of Peace
4. Hierarchy
5. Inventory vs. Arrangement
Scheduled:
This email address is being protected from spambots. You need JavaScript enabled to view it.
Bloodline

Your children will look like you more than in the physical sense. They will take on qualities that you encourage by who you allow yourself to be. By merely living in the 21st Century and attending an Evangelical Church you may have picked up some erroneous notions of the central ideas in childrearing. We hope to fix that.
Genesis 5:3 When Adam had lived a hundred and thirty years, he became the father of a son in his own likeness, after his image, and named him Seth.

Mon: The Aroma of True Religion
Tue: The Need for a True Adult
Wed: The Peace of True Discipline
Thu: The Joy of True Affection
Fri: The Tests of True Success
Scheduled:
This email address is being protected from spambots. You need JavaScript enabled to view it.